Open Source Advent
Through December we're aiming to present a number of recent open source developments related to e-editiones mission to empower digital editions of cultural, scientific, and artistic works by promoting open standards related to digital editions and advancing open source applications based on them.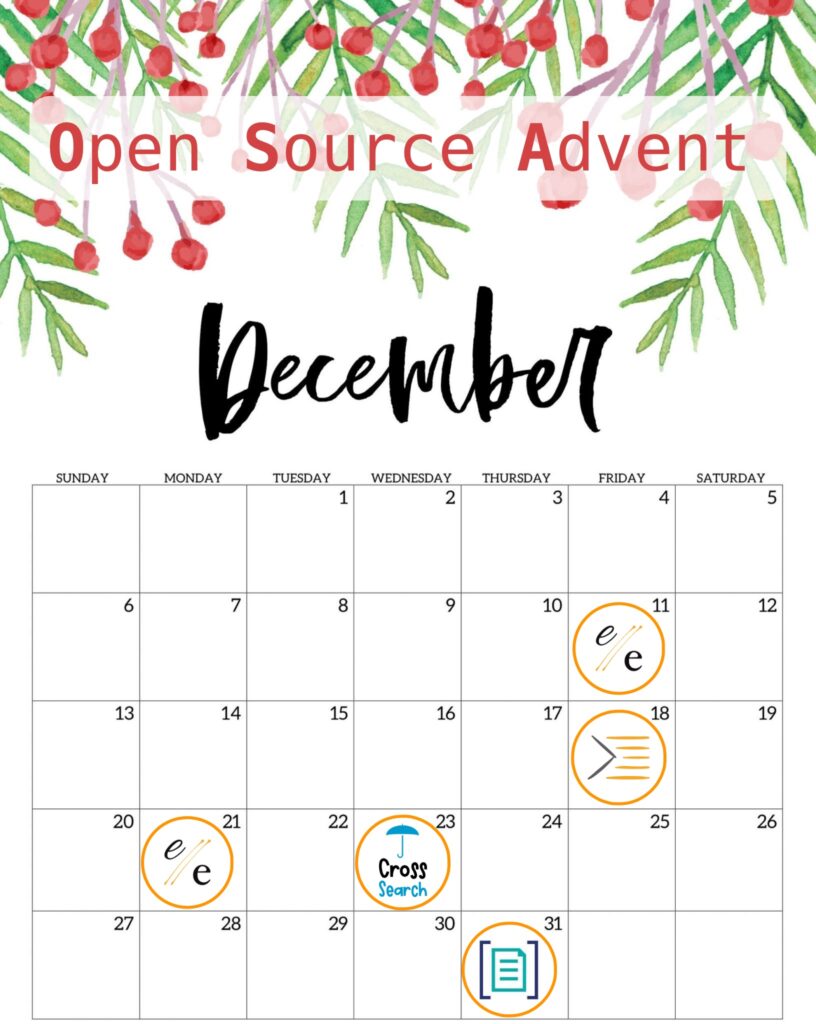 Trying to create the atmosphere of joyful expectation and bring some holiday cheer to the dark hours of corona winter, we'll only reveal one "present" at a time and adjust the calendar and this post as we go along.
In the first instance we are presenting projects coordinated by e-editiones and its members. We certainly hope to see others joining the fun - please use the #OSA20 hashtag on Twitter and let us know so we can update the list.
---
List of #OSA20 presents in December